Hello, ChED Colleagues!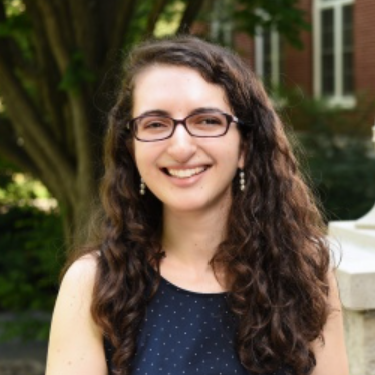 I hope this finds you well. As your Newsletter Editor, part of me feels that by writing this month's "letter from…" I'm breaking some sort of fourth wall. Hopefully this doesn't ruin the magic!
Our highlight this month is the Call for Nominations for division positions – see the first announcement below! Whether you're a long-time member of our division or just joining, the executive committee is a great opportunity to work with an amazing group of leaders in the Chemical Engineering Education community.
As Newsletter editor I have had the privilege of working closely with our chairs, past chairs, and web directors in particular throughout the years. Each has led with a clear mission to serve our community, and support our members in any way we can.
I know we all have a lot on our respective plates and taking on additional service roles can sometimes be daunting. For what it is worth, there is no group I know that is more supportive, more gracious, or more understanding to work with. The first time I ran for an elected position a few years ago, I lost, but running gave me the opportunity to articulate my relationship with the division and further increase my presence in the community. The next time around, I won a seat of Director – a position I especially recommend for anyone seeking to get involved but unsure where to begin! I am truly honored to be a part of this team, and I want to share a little bit about what the division means to me. This is both my thank you letter to the division, and my argument for getting involved.
I first started engaging with members of the division as a graduate student. Upon discovering the discipline of engineering education, I began sneaking away from my labmates at AIChE and heading over to see the sessions in the Education Division. I sat in the back, taking furious notes in amazement at all the cool things happening in education that I was unaware of. I soon realized this is where I wanted to be, and kept showing up.
I started dabbling in engineering education work, and presenting first at AIChE (since I was there already) and then ASEE ChED. I'll be the first to admit I had a lot to learn, and I will never forget how readily I was welcomed into the ChED community. Every person I approached gave me their time, and seemed genuinely excited to speak with me. I received both validation and constructive feedback from this community when presenting my work. This support gave me the courage to pivot from my technical research in genetic engineering to pursue a career as an engineering education scholar. I could not be happier that I took that leap.
To our long-time members, thank you for creating such a strong and positive culture. To our new(er) members, welcome to the community – this is a great one to be a part of. To all, please consider standing for election!
Elif Eda Miskioğlu
Newsletter Editor, Outgoing Director

---
Summary of Announcements
---
Detailed Announcements
Call for ASEE ChED Executive Board Nominations!
Submit nominations by Friday, April 14th via email to Past Chair Tony Butterfield and Newsletter Editor Elif Miskioğlu.
Nominate yourself or a colleague for the following 2023-24 positions:
Chair-Elect (then serves as Chair in 2024-25)
Director (2-year term)
Secretary/Treasurer (1-year off-cycle term, current incumbent willing to remain)
Have a question on a position? Feel free to reach out! All terms begin after the annual conference in June.
---
ASEE 2023 Conference Updates
Final Draft Revision deadline extended
Draft Revision deadline is now April 14th at 11:59 PM!
ChED Banquet tickets available!
Tickets are now available for purchase for ticketed conference events. If you have registered for the conference (and are logged into the site), you can purchase tickets to the CHED Banquet on the NEMO.
Unit Ops Tour at Johns Hopkins (free, ticketed event) tickets available!
ChED will also be coordinating a tour of the Johns Hopkins Unit Ops lab for anyone who is interested and can provide their own transportation. This will be a free event, but it does require a ticket. You can get a ticket after registration for the conference and as an event on NEMO.
---
Call for Volunteers: AIChE Education Division Elections Committee
The Education Division of AIChE needs a volunteer to serve on our elections committee.
We will be holding elections in Summer/Fall 2023 for 4 positions:
Secretary/Treasurer
2nd Vice-Chair
Director 1
Director 2
The committee will likely meet 2-3 times between now and the conclusion of elections on October 1, 2023. If you are willing to volunteer for this role, please reach out to the Division Past Chair Ben Davis. Thank you!