Hello ChED community!
As your new newsletter chairs, we wanted to take the opportunity to introduce ourselves a little bit.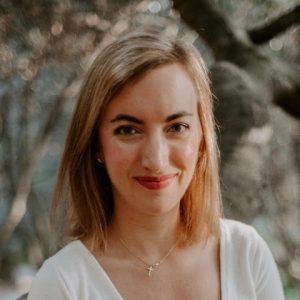 Lorena is a postdoc at Tufts University working with Milo Koretsky studying the interactions between educational ecosystems and instructional practices. The fall 2023 meeting was her first ASEE conference, and she signed on as a newsletter co-chair to get more involved in the awesome chemical engineering education community.
Monika is an Assistant Professor in Residence at the University of Connecticut. She joined the faculty in August 2022, and is a teaching focused faculty. She's currently teaching Unit Ops, Senior Lab, and Senior Design. She is interested in bringing in open ended questions to the classroom and hearing her students thoughts on the intersection between technology and society. She was excited to see an opportunity to get more involved in ASEE, and is excited to serve as a newsletter co-chair.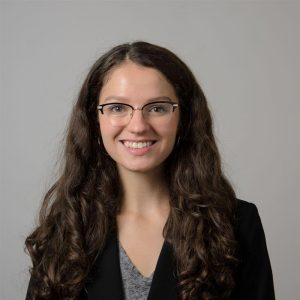 We both want to thank Elif Eda Miskioğlu for her long service as the newsletter editor and for her mentorship as we take it over – any errors are our own! To streamline the collection of announcements and make sure they don't get lost in our inboxes, we've created an email account to collect them; it is ched.ASEE.newsletter@gmail.com. If you have announcements to share, you can send them straight to that account, and if you have any feedback or opinions on the newsletter, please feel free to email that account or either of us directly.
We are excited to get to know more of you as we develop the newsletters moving forward!
Signed,
Lorena Grundy and Monika Crowl
To submit announcements to future newsletters: Please send announcements to ched.ASEE.newsletter@gmail.com. Moving forward, we will be sending newsletters mid-month, so try to submit announcements by the 10th of the month (November 10 for the next newsletter). Thank you!

---
Summary of Announcements
---
Detailed Announcements
Congratulations to Richard Felder, Phillip Wankat, Stephanie Farrell, and Adrienne Minerick!
Richard Felder, Phillip Wankat, Stephanie Farrell, and Adrienne Minerick were selected as four of the 2023 ASEE Hall of Fame Inductees. This award recognizes engineering and engineering technology education standouts whose work has made a significant impact on engineering education. A well deserved honor, congratulations!
---
ASEE Abstract Submissions – No Deadline Extensions.
A reminder that there will be no extensions on the deadlines for ASEE abstract and paper submissions. Please be sure to submit your abstracts by November 1, 23:59 ET (11:59 PM ET).
---
Interested in hosting ASEE/AIChE Summer School in 2027? Planning for the 18th
ASEE/AIChE Summer School for Chemical Engineering Faculty, to be held in 2027 is underway. The Summer School provides an opportunity for new faculty to develop knowledge and skills in both teaching and scholarship, and for almost a century has been vital to strengthening our community of chemical engineering educators. For now, we are seeking proposals for host sites.
Historically, Summer Schools have been held both on university campuses and, though less frequently, in resort-style retreats. Please consider whether your institution or a nearby location might be a welcoming and enjoyable venue for the next Summer School. Please do not hesitate to reach out (cwwest@southalabama.edu) if you have any questions.
---
Chair position at University of Maine
The Department of Chemical and Biomedical Engineering at the University of Maine is currently searching for a new department head. https://umaine.hiretouch.com/job-details?jobID=82455&job=chair-of-chemical-and-biomedical-engineering
---
Tenure-Track Positions in Chemical Engineering and Materials Science at Michigan State University
The Chemical Engineering and Materials Science (ChEMS) department at Michigan State University is hiring for several tenure-track faculty positions this year. One is open-rank and open-area and two are open-rank in Semiconductor Science and Engineering. Interested applicants can apply here:
Open Area: MSU Careers Details – Assistant/Associate/Full Professor Tenure
Semiconductor Science and Engineering: MSU Careers Details – Assistant/Associate/Full Professor Tenure System
---
Teaching professor position at Northeastern University
The Northeastern chemical engineering student body includes approximately 400 undergraduate and 100 Masters and PhD students. Candidates would join a department of 25 tenure-track and 4 non-tenure-track teaching faculty, as well as several affiliated and visiting faculty. Northeastern University teaching professor faculty have opportunities for educational impact in both the university and their broader professional field. The main responsibility of the Chemical Engineering teaching faculty is high-quality student-centered teaching, including course preparation, delivery, and assessment. The annual course responsibility is six courses. The Assistant/Associate/Full Teaching Professor also participates in department, university, and professional service activities and will be engaged in a modest level of scholarship for their own professional development around education and pedagogy. Review of applications will begin immediately and will continue until through November. Applications can be submitted at https://northeastern.wd1.myworkdayjobs.com/careers/job/Boston-MA-Main-Campus/Assistant-Associate-Full-Teaching-Professor—Chemical-Engineering_R113747
---
Faculty positions open at University of Michigan
There are open searches for tenure-track faculty positions within Chemical Engineering as well as Engineering Education Research at University of Michigan.
Chemical Engineering tenure-track or tenured faculty positions – Deadline December 1, 2023
Engineering Education Research Tenure Track Faculty – Deadline November 15, 2023