Ray W. Fahien Award
Award Description
This award is given in honor of Ray Fahien, who was effectively the founding father of the Chemical Engineering Education (CEE) journal. Professor Fahien was the editor of from 1967-1995 and established it as a premier publication vehicle in the field of chemical engineering education. Professor Fahien selflessly gave his time and talents to advance pedagogical scholarship, particularly in the careers of young educators, through his dedication to the journal and the profession. This award is presented annually to an educator who has shown evidence of vision and contribution to chemical engineering education.

About Ray Fahien
CEE Memorial Article: Remembering Ray Fahien
Award Info
Description of Fahien Award on ASEE's website
Award Recipients
2022 Ray W. Fahien Award Recipient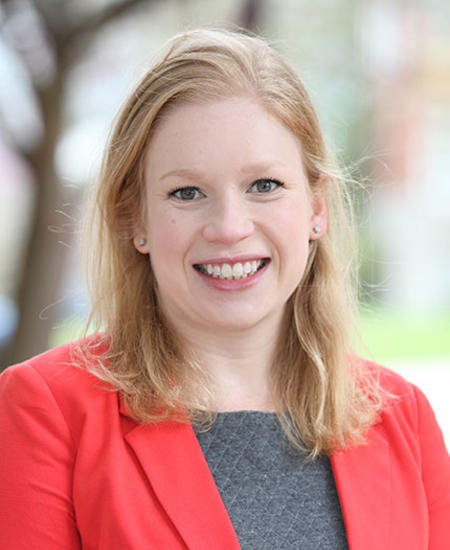 University of Kentucky
Sarah Wilson is an Assistant Professor in the Chemical and Materials Engineering Department at the University of Kentucky. She received her bachelor's degree from Rowan University and her PhD from the University of Massachusetts. Sarah is passionate about undergraduate education and student success. Her research interests include engineering communication, process safety and undergraduate student mental health. In collaboration with faculty from educational and counseling psychology, she recently obtained funding to study the mental health related help- seeking beliefs of engineering students. With this knowledge, they aim to develop interventions to improve mental health related help-seeking in undergraduate engineers.
Former Award Recipients
The Ray W. Fahien Award is merit-based and nomination-based and, as such, is not necessarily awarded every year.
| | | |
| --- | --- | --- |
| Year | Awardee | Awardee Institution |
| 1997 | Kirk H. Schulz | Michigan Technological University |
| 1998 | Douglas E. Hirt | Clemson University |
| 1999 | Robert P. Hesketh | Rowan University |
| 2000 | Francis J. Doyle, III | University of Delaware |
| 2001 | James A. Newell | Rowan University |
| 2002 | Stephanie Farrell | Rowan University |
| 2003 | David R. Shonnard | Michigan Technological University |
| 2005 | Kevin D. Dahm | Rowan University |
| 2006 | Donald P. Visco | Tennessee Technological University |
| 2007 | David L. Silverstein | University of Kentucky |
| 2008 | Jason M. Keith | Michigan Technological University |
| 2009 | Margot A. S. Vigeant | Bucknell University |
| 2010 | Lisa G. Bullard | North Carolina State University |
| 2011 | Adrienne R. Minerick | Michigan Technological University |
| 2012 | Keisha Walters | Mississippi State University |
| 2013 | Matthew W. Liberatore | Colorado School of Mines |
| 2015 | Daniel H. Lepek | The Cooper Union |
| 2016 | Matthew E. Cooper | North Carolina State University |
| 2017 | Cheryl Bodnar | Rowan University |
| 2018 | Jason Bara | University of Alabama |
| 2019 | Lucas Landherr | Northeastern University |
| 2020 | Ashlee N. Ford Versypt | Oklahoma State University |
| 2021 | Elif Eda Miskioğlu | Bucknell University |
| 2022 | Sarah Wilson | University of Kentucky |