"Education is not preparation for life; education is life itself."

—John Dewey,an American philosopher, psychologist, and educational reformer.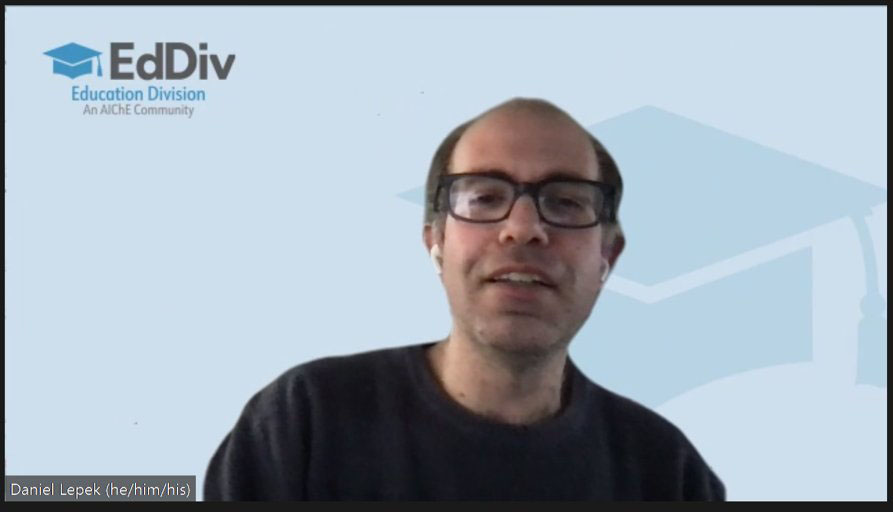 In 2015, he received the Ray W. Fahien Award from the Chemical Engineering Division of the American Society of Engineering Education for his teaching excellence and contributions to engineering pedagogy. Four years earlier he earned an Engineering Education Mentoring Grant from the same division to develop innovations in engineering education and pedagogy…

Dan served as Chair of the Education Division of the American Institute of Chemical Engineers (AIChE), a role he saw as a long-term commitment in order to have a meaningful impact on chemical engineering education and increase diversity in the field.

– From The Cooper Union's In Memorial: Professor Daniel Lepek
The Cooper Union's "In Memorium: Professor Daniel Lepek"
Listen to Dan on "In the (Fume) Hood" Podcast
---
Letter from ChED Chair (2022-2023), David Silverstein
Dear ASEE Chemical Engineering Division members,
I am saddened to share with you news of the passing of one of our members, Dr. Daniel H. Lepek of Cooper Union. Daniel began his time as a faculty member in 2009 and immediately began to engage with this community both through ASEE and through AIChE. He brought a sense of humor, an appreciation of food at an entirely different level than I had personally experienced previously, and a passion for his students that inspired many of his colleagues at Cooper and worldwide.
Regards,
David