Benefits of Membership
Membership in the Chemical Engineering Division (ChED) comes with many great benefits.
Network, build collaborations, and learn from other (friendly, awesome) ChE educators
See top of the line research
Be inspired and brainstorm new ideas
Gain new perspectives
Get feedback on your work
Help spread new teaching ideas
Learn how to teach more efficiently and effectively
Get to know a great community of people
How to Join ChED
To join ASEE and the Chemical Engineering Division:
Click on "Start your Individual Membership Now!"

On the second page, select "Add to Cart" for Chemical Engineering Division Membership (see image below).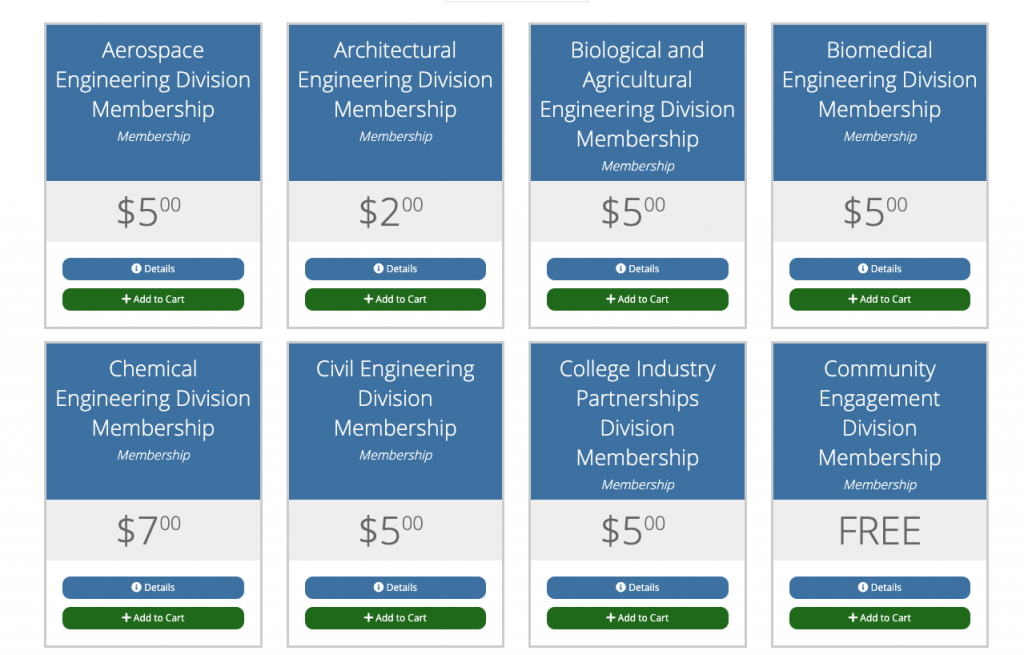 ChED membership is $7 and helps support our awards and other activities.
Complete the membership form and pay at the end!
Become an active member of our division.